2022 CFO Annual Convention in Pueblo
May 19, 2022—May 22, 2022
Location
Pueblo, Colorado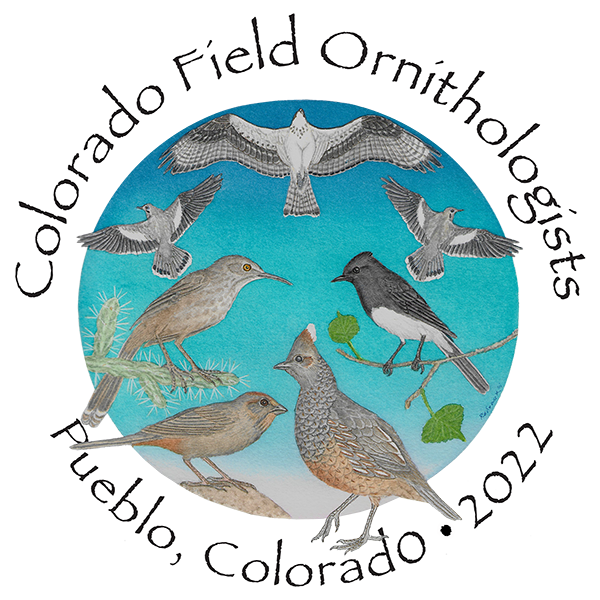 Each year attendees experience a different part of Colorado and see new birds and habitats with field trips led by local experts.
Pueblo and the surrounding area is an amazing location for Colorado birding. The access to a variety of habitats, leads to Pueblo County having the largest county bird list of any in the state. This is one of the easiest areas in which to see most of the southeast canyon specialties, and Pueblo Reservoir, one of the largest bodies of water in the state, has attracted just about every rare waterbird you can think of. Join your fellow CFO members to explore this wonderful part of the state.
In addition to the daily field trips, attendees can learn about new research on Colorado birds in the scientific session, attend several social events, and celebrate another year of birding, education, and research on Colorado's birds with an evening banquet that includes a talk by American Bird Conservancy President Mike Parr on Bird Conservation Across the Americas.