Colorado Field Workshop Series: Hummingbirds at Ranch in Larkspur, CO
Aug 10, 2022 8:30AM—10:30AM
Location
Ranch in Larkspur, CO
Event Contact Bea Weaver | Email
Categories Field Workshop Series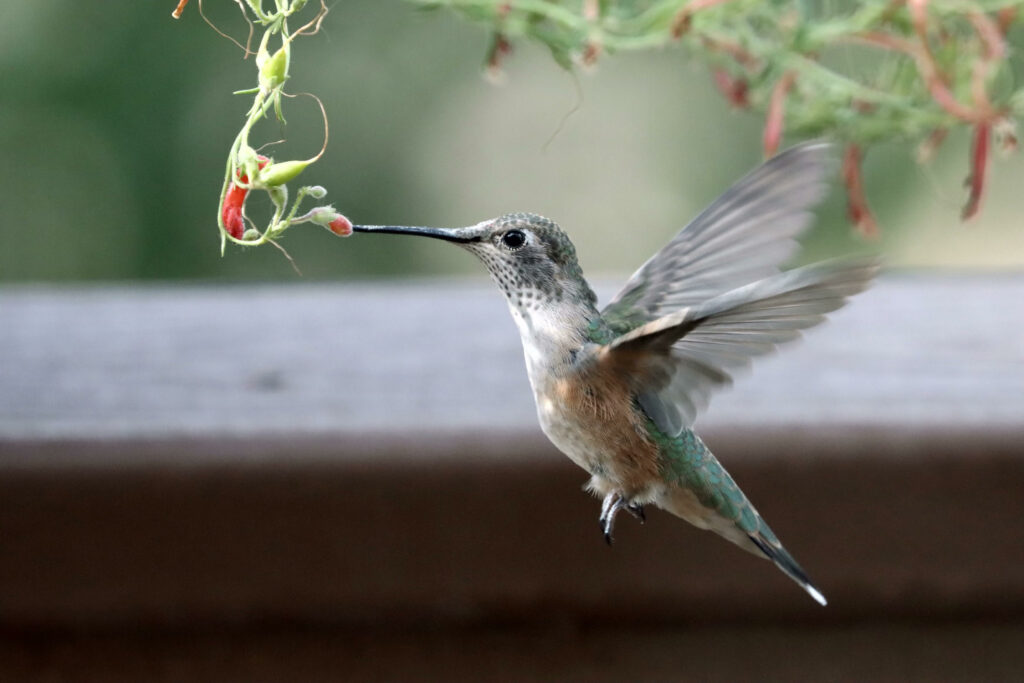 We will be observing hummingbirds at the feeders at Haystack Ranch which is adjacent to Sandstone Ranch and Pike National Forest. The owners have graciously given permission for this field trip, as during migration this location is very popular with these birds. We will be walking on a dirt road from our parking spot (ranch tractor barn) mostly uphill about 200 feet to the back house on the property, birding along the way. The hummingbirds are feeding from nectar feeders at the edge of the porch where we may sit or stand to see them and other birds in the area (nuthatches, sparrows, etc).
We will focus on hummingbird ID (handout provided) and behavior and should see the four Colorado species (Broad-tailed, Black-chinned, Rufous, and Calliope Hummingbirds). The trip will last about two hours.
Lead by Bea Weaver, an Audubon Master Birder fascinated by hummingbirds. She has studied them in her yard, at Audubon Nature Center, and with Sheri Williamson (author of Peterson's Hummingbird Guide) in Arizona, as well as on trips to Central and South America. She has taught a hummingbird ID class for Audubon several times.
Exact meeting location will be provided to attendees.