Colorado Field Workshop Series: Littleton Backyard Hummer & Plant Identification lead by Tina Jones
Jul 31, 2022 7:30AM—9:00AM
Location
Littleton, CO 80123
Event Contact Tina Jones | Email
Categories Field Workshop Series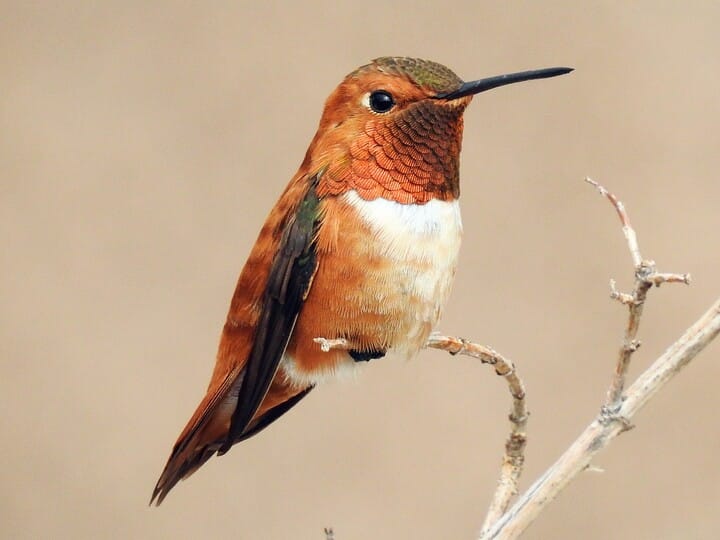 This field trip will focus on identification of the 4 common Hummimgbirds, including immature plumages. All levels are welcome.Participants will be sitting while watching the hummers and other birds. Tina's yard as of the last 4 years has seen a major increase in the numbers of Rufous. Tina will also cover some plants which are good for the birds.
Tina has been birding for years and specialize in bird plant relationships. Tina's yard is well known among front range gardeners. Her yard was home for a hatch year female Anna's hummingbird. Tina has had up to 6 species of hummers in her yard. She teaches for Denver Audubon's Master Birders Program, Botany and Hummingbird ID.
This field trip is hosted at Tina's home in Littleton, CO.
Please park on Bow Mar Dr and walk up the driveway to meet the leader at garage. Bring a folding lawn chair.
Registration is $10 for members and $20 for non-members.