Colorado Field Workshop Series: Peaceful Valley Hummingbird banding, ID & plant workshop lead by Steve Bouricius
Aug 07, 2022 7:00AM—12:00PM
Location
Lyons, CO
Event Contact Steve Bouricius | Email
Categories Field Workshop Series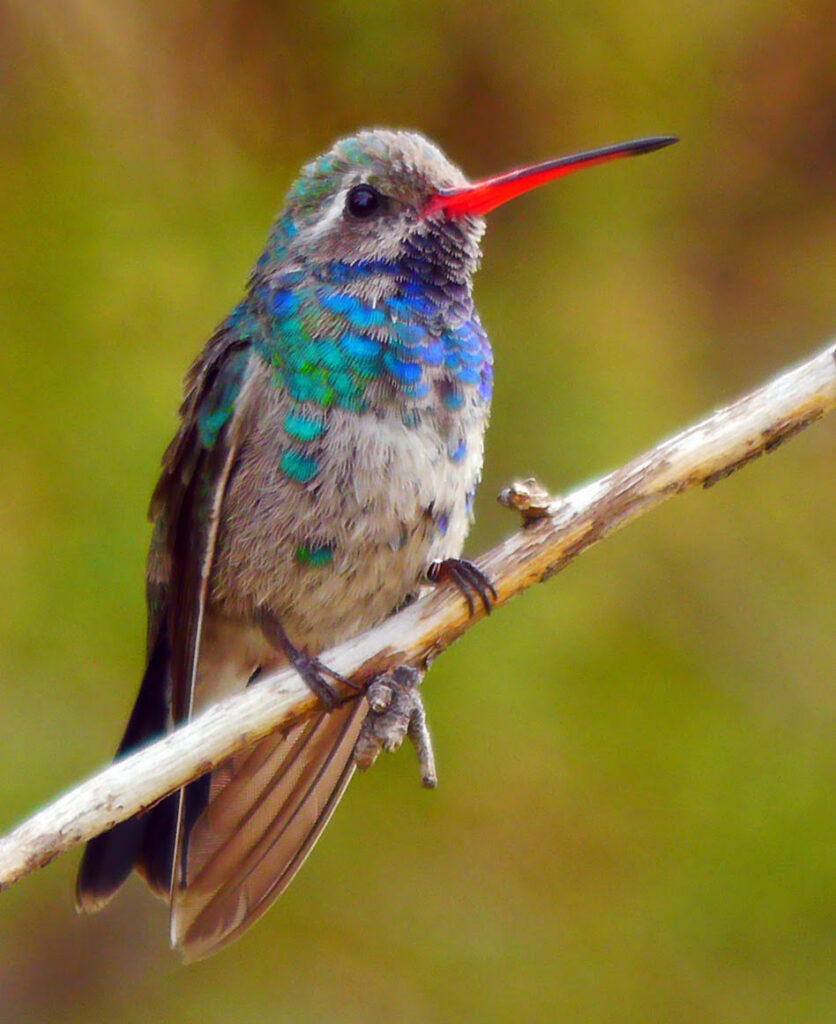 The workshop will be held at the Bouricius cabin in Peaceful Valley where the family has attracted hummingbirds since 1938. Steve and Deb are avid hummingbird gardeners who use a combination of flowers and feeders to attract thousands of hummingbirds daily. We will casually band a few birds to demonstrate the process and show the unique plumage characteristics. Most of our time will be spent simply watching the birds to distinguish them by species, age and sex. We'll talk about the plants they use in the hummingbird meadow, the birds' behavior and what features bring them together in large numbers.
They will greet visitors as early as 7 a.m., but later arrivals will be welcome. The workshop will conclude at noon but participants may bring lunch and stay longer. Some chairs are available but bring a lawn chair if you have one.
Steve is a master bird bander with 23 years of experience banding hummingbirds and dippers. Steve and Deb are NABC certified banders/trainers licensed by the USGS, CPW and AZGFD. They have led a team of hummingbird banders at the Sedona Hummingbird Festival since 2012. In 2009, Steve and Deb hosted the Hummingbird Research Group Conference which brought together 35 hummingbird banders from across North America. In three morning sessions, 1568 hummingbirds of three species were banded. Steve has conducted field trips, seminars, presentations and banding demonstrations for thousands of people over the years. He is a past president of the Colorado Field Ornithologists and served on the board of directors for nine years.
Registration is $10 for members and $20 for non-members.