FULL: Field Trip: Return of the Great Boulder Caper
Nov 24, 2023 ALL DAY
Location
Boulder County, CO. Exact Location Sent to Participants
Cost Free
Categories Field Trips, Partnered Events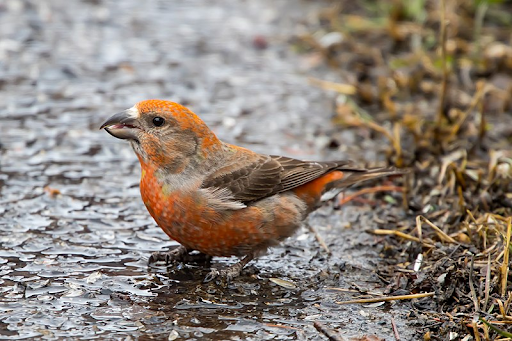 This trip is full. No additions to the waitlist.
Friday, November 24, 2023. ~8am until the fun ends.
After a hiatus of several years, The Great Boulder Caper is back! Instead of racking up credit card debt on Black Friday, join us for a festive time afield in blessèd Boulder County the day after Thanksgiving. We'll bird the foothills, we'll bird the reservoirs, we'll hit the marshes and meadows—Over the river and through the woods we'll go!
The Caper, sponsored by Colorado Field Ornithologists, is free and open to the public, but RSVP is required. Turnout has been problematically high in the past, and some of the places we will be capering limit our group's size to 25 persons. Carpooling is strongly encouraged, but we also recognize that some folks will wish to drop out before The Caper has concluded—Don't worry, we'll figure it out.
All levels of interest and experience welcome; besides, we have way too much fun for people who take themselves a bit too seriously.
As to what we might see, the answer is: Practically anything! Dippers, crossbills, Swamp Sparrows and Marsh Wrens, lingering loons, Ferruginous Hawks, perhaps a Lesser Black-backed Gull or some bluebirds, maybe a pygmy-owl if we get lucky, and all the usual delights: intergrade flickers, tons of waterfowl, corvids (we stop for every corvid), marauding bands of American Bushtits, and more. If there is an Ancient Murrelet on Union Reservoir (wrong county), we shall avert our glance; either that, or we shall will it to fly over to Jim Hamm. Hashtag manifested.
Facilitating the 2023 Caper will be Ted Floyd and Megan Jones Patterson.
Join us for some fresh air, some sunshine or snowfall (or possibly both), and plenitudinous good food, good cheer, good company, and good birding. A participant a few years back summed up the Great Boulder Caper like this: "The most fun you'll have with your pants on." Perhaps. In any event, we can be certain they won't be saying that in the checkout aisles at Flatirons Mall that day.
RSVP required: Email Ted (email removed, trip is full) and let him know that you will be capering with us on Black Friday.
Meeting Time & Location: On Monday, Nov. 20th, Megan and Ted will send an email out to the group with information on, among other things, where and when we'll get underway.
---
CFO Member Benefit: One of the perks of CFO membership is early access to register for some of CFO's events. These trips often fill before they are advertised to non-members. Current CFO members had 24 hours early access to register for this trip.