Hawks on the Wing: Seeing Beyond the Field Marks with Flight-based Identification
Mar 01, 2023 6:30PM
Location
Online. Zoom link will be sent to those who register.
Categories Partnered Events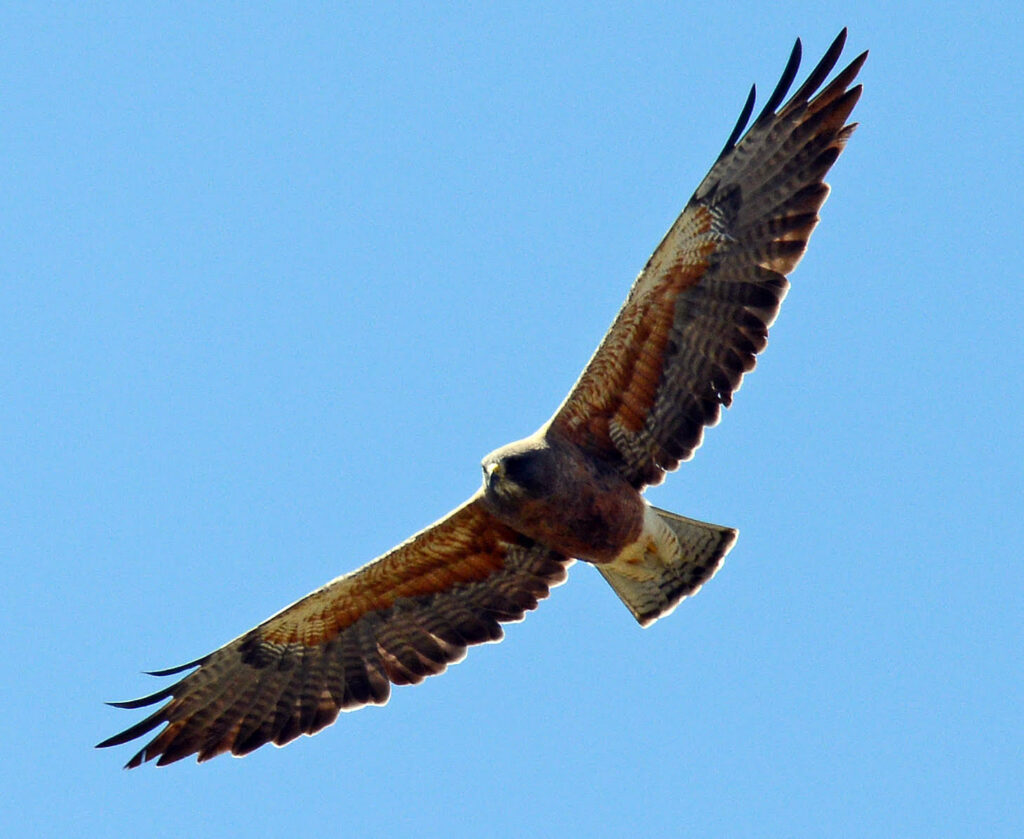 Josh Haas, a nationally known photographer, videographer, and educator, will join us via Zoom for a webinar that will feature video of hawk species, as well as side-to-side comparisons of hawk species seen on Dinosaur Ridge during spring migration.
This presentation is open to anyone looking to improve their raptor ID skills. In addition, it is the third of three trainings for new Dinosaur Redige Hawk Watch Volunteers. Learn more about volunteering in Spring 2023 at Dinosaur Ridge Hawk Watch.
Register for the webinar on the Upcoming Programs page of the DFO website.
---
The Dinosaur Ridge Hawk Watch begins March 1 and runs through May 14, with daily observation periods from 9:30 a.m. to 3:30 p.m March 1-11 and 9:30 a.m. to 5:30 p.m. March 12 to May 14. Peak migration usually occurs in mid-April. Hawk Watch volunteers scan the sky from this stationary location.
Dinosaur Ridge Hawk Watch is a collaborative effort between DFO, Hawk Migration Association of North America, Denver Audubon, Jefferson County Open Space, Colorado Field Ornithologists, and Nature's Educators. Each of these organizations plays a key role in making Dinosaur Ridge Hawk Watch possible, contributing funding, expertise, leadership, and volunteers to the effort. It is one of dozens of community science counts on raptor migration routes across the country.