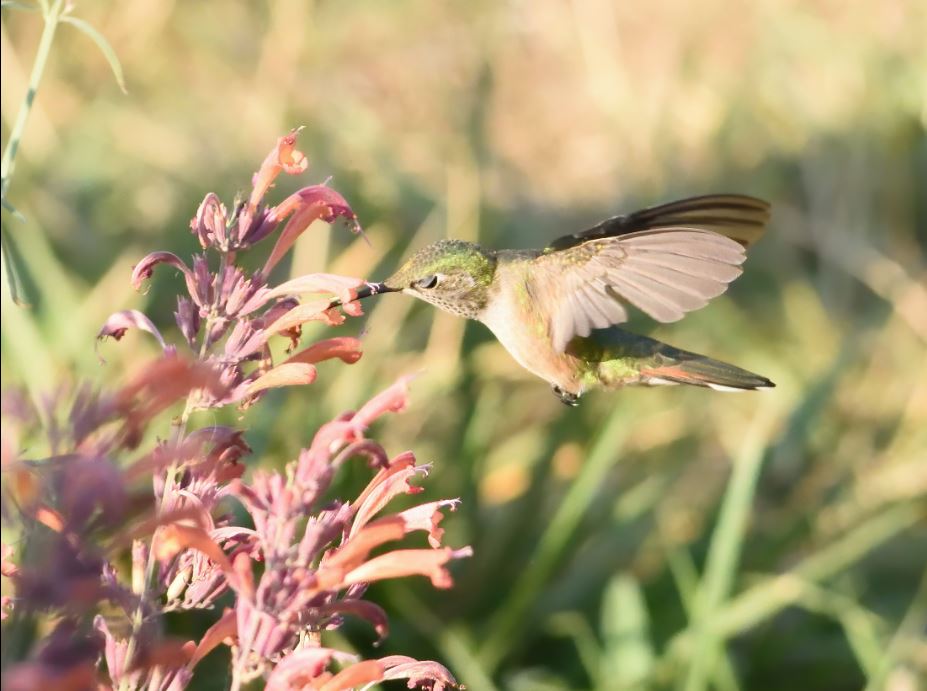 Become familiar with the more subtle and challenging aspects of identifying the four hummingbirds generally seen in Colorado, including the hard-to-identify female and immature of these species. In addition, we will explore the rare hummingbirds that also visit our state. The Field Workshop Series includes an online ID workshop (registration below) and field trips across the state. Learn more about the Colorado Field Workshop Series.
Online Hummingbird Identification Workshop
Date/Time: Sunday, July 10th from 7:00 – 8:30pm
Cost: $0
The hummingbird identification workshop will be a free online webinar presented by Scott Rashid of Estes Park. A zoom link will be sent to you when you register.
Scott Rashid Biography
Artist, researcher, bird rehabilitator, author, and director of a nonprofit are only a few things that describe Scott Rashid. Scott has been painting, illustrating and writing about birds for over 30 years.In 2011, Scott created the Colorado Avian Research and Rehabilitation Institute, or CARRI, in Estes Park. Members of the nonprofit rehabilitate injured birds found in and around Estes Park and research birds in and around RMNP, Estes Park and the front range of Colorado.
Scott and members of CARRI research many avian species including, Northern Pygmy-Owls, Northern Saw-whet Owls, Great Horned Owls, Boreal Owls, Northern Goshawks and many other species including songbirds and hummingbirds.
Statewide Field Trips
We will have a number of themed field trips to accompany this workshop. Up to 12 registrants per field trip. They will take place in July, August, and possibly into September at a variety of locations around Colorado. Registration will be $10 for CFO members / $20 for non members.