Wild Gull Chase: A joint CFO/DFO field trip
Mar 26, 2022
Location
Kyger Reservoir, Larimer County, CO. Carpool option from Denver.
Cost Free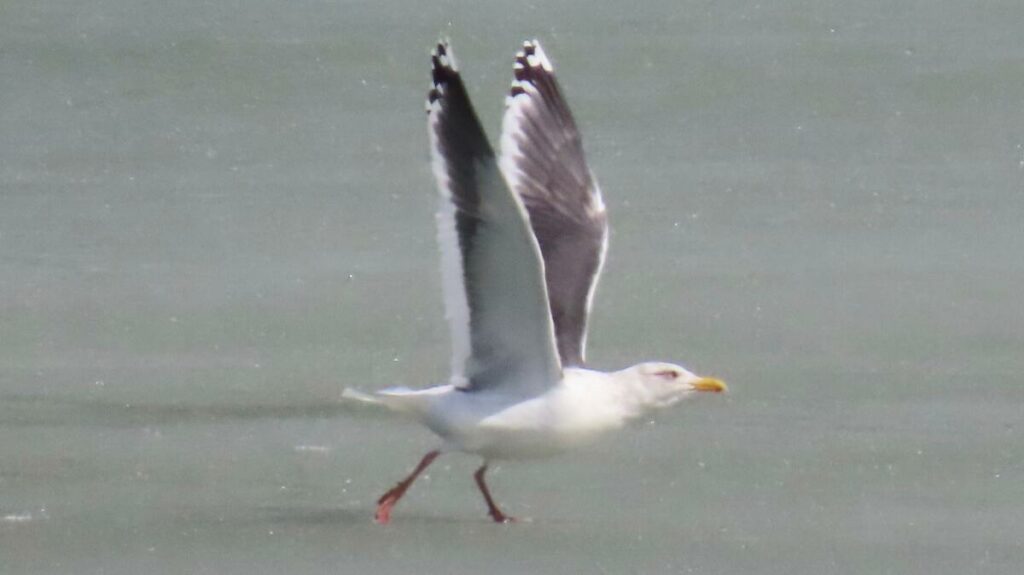 CFO and Denver Field Ornithologists (DFO) invite you to join our Wild Gull Chase in search of a rare Slaty-backed Gull that has been seen off and on in Larimer County since Sunday, March 20, 2022. Participation is free but requires registration and is limited to 30 participants.
Trip participants have two options for joining the trip.
(1) A southern meeting location in Denver at the Colorado Parks and Wildlife Office on Broadway at 12:30 pm to carpool and caravan up to the gull in Larimer County.
(2) A northern meeting spot at 1:30 pm at Kyger Open Space, located on County Line Road (Weld County Road 13) one-half mile north of Hwy 392, on the west side of the road.
The field trip will end at dusk or earlier if all have observed the Slaty-backed Gull to their satisfaction. If the Slaty-backed Gull is not present at Kyger Reservoir, we will look for it at other well-known gull hangouts in the vicinity.
Trip leaders are Nick Komar from CFO and Chris Gilbert from DFO. Bring optics if you have them (but not required). Leaders will teach gull identification tips and will assist participants in identifying all the gulls encountered. Up to 12 species may be encountered. Slaty-backed Gull has two previous accepted records in Colorado, according to the Colorado Bird Records Committee.
This trip is open to birders of all skill levels. There are restrooms at Kyger and at the other locations that may be visited. Kyger Reservoir is wheelchair accessible.
Registration is through DFO's website. If you have never gone on a DFO event, you will need to create a free account to use their registration system.
Image of Slaty-backed Gull by Nick Komar.