A New Crossbill for Colorado

The Red Crossbill (Loxia curvirostra) has nine subspecies across North America, with eight recorded in Colorado (learn more in Benkman 2007 Colorado Birds). A tenth subspecies was elevated to the species level in 2017 and became Cassia Crossbill (Loxia sinesciuris). The Cassia Crossbill is the first "call type" or ecotype within the North American Red Crossbill complex to be formally designated as a distinct species (learn more about the species on Birds of the World).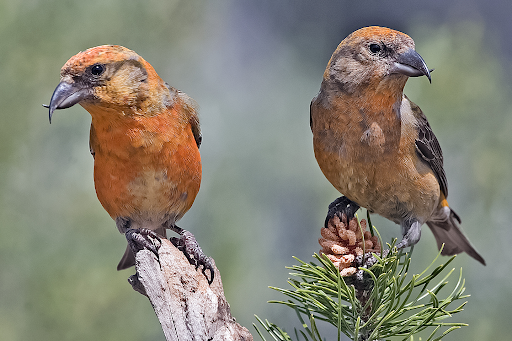 Middle Park is your best bet for finding Cassia Crossbills in Colorado, but you'll need sharp ears to tell them apart from the other Red Crossbills of the state.
Once thought to occur only in Cassia County, Idaho, Christian Nunes and Nathan Pieplow have both written about their experiences identifying Cassia Crossbills in Colorado. In 2022, eBird shows seventeen days on which the species was reported in the state.

While Christian's article brought to light the presence of Cassia Crossbills in Colorado, Nathan's article provides a nice little twist. Both are articles are short and well worth reading.
You can find recordings of Cassia Crossbill flight calls in Christian Nunes' eBird checklist from July 2021 and more data including images and recordings on eBird. If you're interested in recording bird songs, start at the Macaulay Library's resources page.
The Bottom Line
While this means you might be able to add a new species of crossbill to your life list, Cassia Crossbills can only be separated from Red Crossbills by their flight call.